CIRCUITS DEVELOPED WITHIN IESL UNDER PROJECT SIDLOC TO FLY WITH INAUGURAL ARIANE 6 ROCKET FLIGHT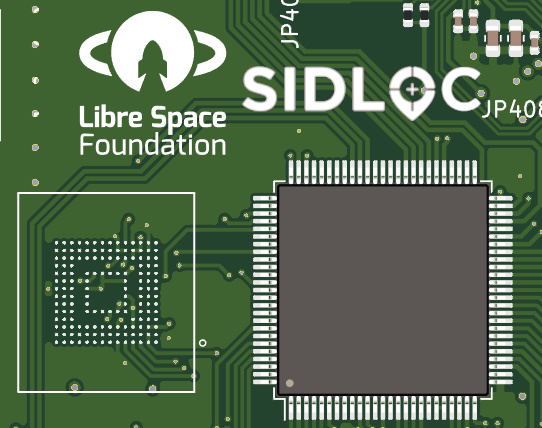 Last Friday February 11th 2022, ESA announced that the SIDLOC beacon was chosen among four experiments to be onboard the inaugural flight of Ariane 6, the new rocket currently in the final stages of development for future European space missions.
SIDLOC is a three-year project funded by the European Space agency (ESA) that started in 2021. SiDLOC is a common effort by the Libre Space Foundation, which is the project coordinator and the Institute of Electronic Structure and Laser (IESL) of the Foundation for Research and Technology – Hellas (FORTH).
As space becomes increasingly important and the number of man made objects in orbit drastically increases, the need to identify and localize all objects in space becomes a necessity. This is the target of the SIDLOC project, which will develop a small, yet powerful, radio beacon to attach in all space borne equipment. "Within SIDLOC, FORTH – IESL will develop the radio frequency part of the hardware, which is intended to send the collected data to earth", said Dr. George Deligeorgis, Principal researcher at FORTH – IESL.
SIDLOC is a critical part of the future in space and will hopefully set a new standard in space object tracking. ESA and Ariane apparently consider the effort within SIDLOC an important priority and, thus, granted access to Ariane's first flight.
George Deligeorgis, PhD
Micro/Nano electronics Research Group, IESL
Tel: +30 2810 394112
email: deligeo@iesl.forth.gr